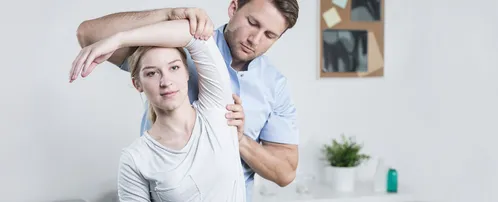 We understand that arriving at a new doctor's office for the first time can be nerve racking. Filling out paperwork, learning new faces, and getting to know your way around the office can be an overwhelming experience. At Functional Health Center our aim is to remove any unnecessary stress or tension and make you feel comfortable during your visit. Feel free to call or email with any concerns you wish to address, we are more than happy to answer your questions.
Functional Medicine and Chiropractic Patients
A new patient appointment consists of a consultation with Dr. Jared Allomong to discuss medical history and have a comprehensive exam. Please be sure to fill out the new patient paperwork prior to your appointment and bring in any lab tests from the last year.
After the initial exam, we schedule an appointment to discuss everything found during the exam and the recommendations for improvement. If you are curious about whether our office can help you, please feel free to call or email our office.
Neuro-Feedback Patients
The first appointment for a Neuro-Feedback patient is a brain map (QEEG). At this appointment, you will meet with our neuro-feedback specialist Ashley who will preform the QEEG. She will use gel and a cap to collect the information for the test. Plan to schedule your appointment when you will have time to go home after and clean the gel out of your hair. You will also need to know a couple of rules to prepare for your brain map. It is important to have a healthy breakfast and drink only water the morning of your appointment; no coffee, sodas or teas. You must also abstain from taking any supplements. If you have any questions or are unsure about the requirements, please call or email us with your questions.