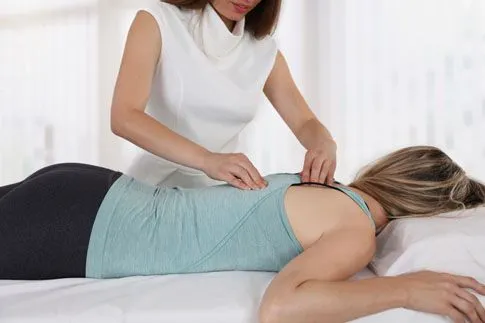 The foundation of chiropractic care is adjusting the spine, the bridge between the body and brain, to provide nerves with nourishment and make sure vital communications are all functioning optimally.
At Functional Health Center we know that each body is unique. We use a variety of chiropractic techniques to make sure every adjustment is comfortable and right for YOU. The importance of maintaining a healthy nervous system is often underestimated. This system manages all signals traveling from the body to the brain, allowing you to interpret your environment, and traveling from the brain to the body, influencing organ function, coordination and responses to the outside world. Like any other part of the body, it needs nourishment and calibration to function well.
With the use of Applied Kinesiology, our chiropractors test the integrity of your nervous system to determine where the spine is out of place, and the stability of all the joints of your body. It can also be used to see tension in your soft tissues, which affects your ability to hold adjustments. Neurological rehabilitation for soft tissues is regularly incorporated through a variety of techniques, making adjustments more effective and last longer. In addition to full spine adjusting, we also work with other parts of the body including cranials, jaws, shoulders, wrists, hands, hips, knees, ankles, feet and viscera (abdominal organs).
Through these adjustments, the body is given a chance to recalibrate neurological input and unwind scar tissue replenishing fluidity of the body's natural balancing systems. Recent research has even shown that adjustments improve activity in the frontal lobe of the brain, the executive center for thinking, control and processing.
Adjustments are effective for alleviating pain in acute conditions, reprogramming trauma stored in the nervous system, improving organ function in chronic conditions, enhancing athletic performance and preventing future injury. This work is foundational in creating true holistic health through creating opening and connection of the mind-body interaction.